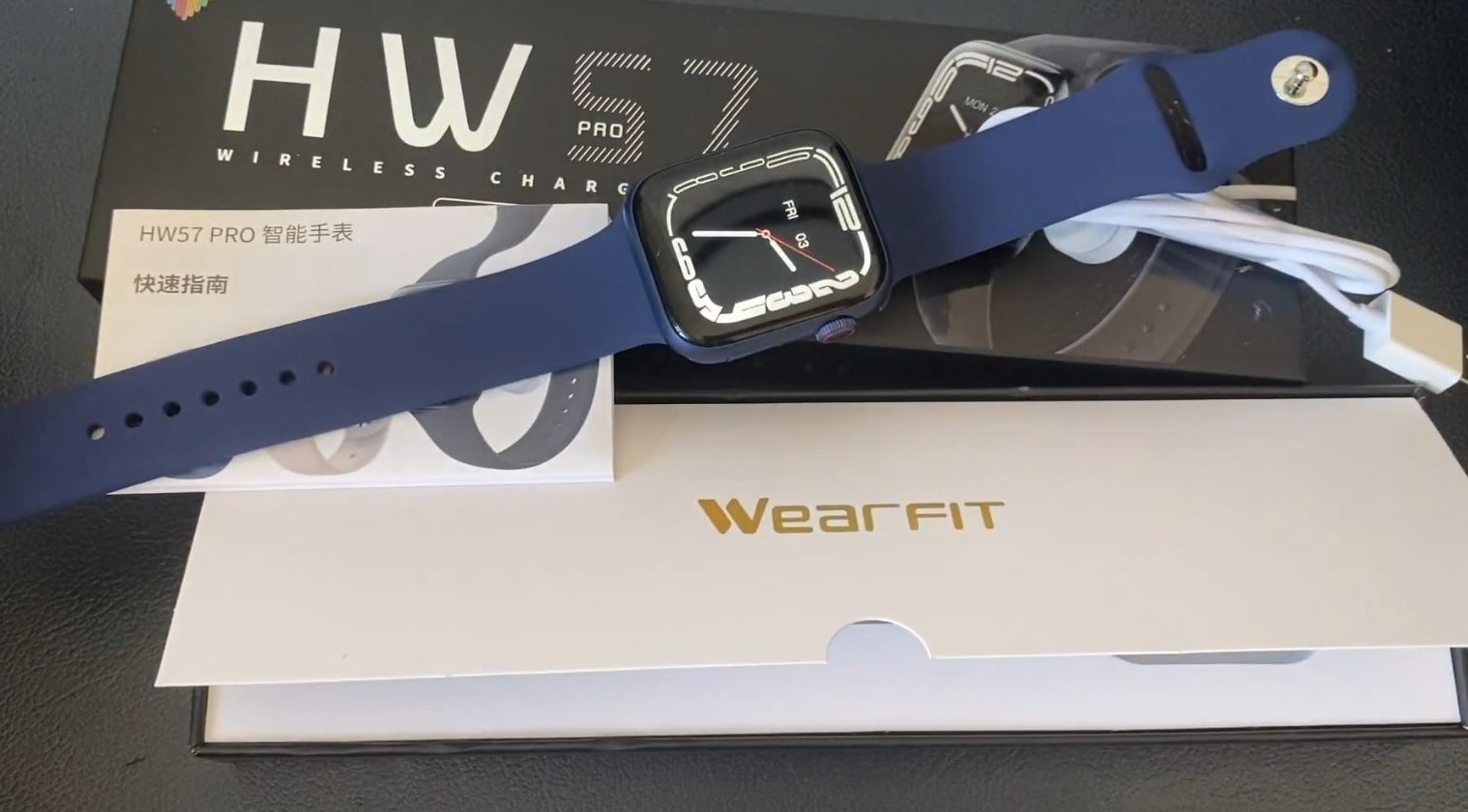 Design And Build Quality
The HW57 Pro Smartwatch features a modern and elegant design that is somewhat similar to the Apple Watch Series 7 with slight differences from the HW17. It's designed in a square shape with a 2.5D curved screen on the sides and has a rotatable button that works to change the watch faces, page-turning, zoom in/out, and there is another button for the menu or turn on-off, And just below the button, you'll find the microphone, addition of holes in the left part, which is the built-in speaker.
Overall, The body is slim and light made of high-quality aluminum alloy with 44mm large size and 11mm thickness and lightweight of not more than 47g, which makes it comfortable on the wrist. Also, it comes in 4 colors the same as the strap that I will mention shortly. Although it's a budget smartwatch, you will notice the manufacturing quality is high and even the Apple-inspired design is amazing it's one of the best smartwatches clones for the series 7.